Closing ceremony and statement of intent with Chinese college: Successful conclusion of the first online training programme held by Eckert Schools International
In October 2020 Eckert Schools International launched the first "train-the-trainer"-program which was held 100% online. At the closing ceremony all 34 participants of Chinese CHONGQING Vocational Institute of Engineering could be proud of successfully concluding their virtual teacher training. Both educational institutes also signed a comprehensive statement of intent which will pave the way for future mutual projects in the upcoming years.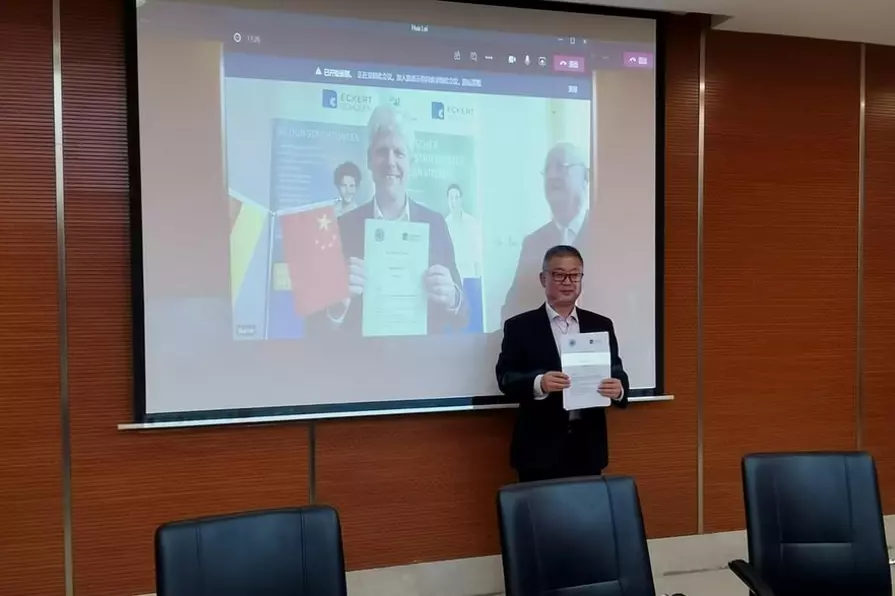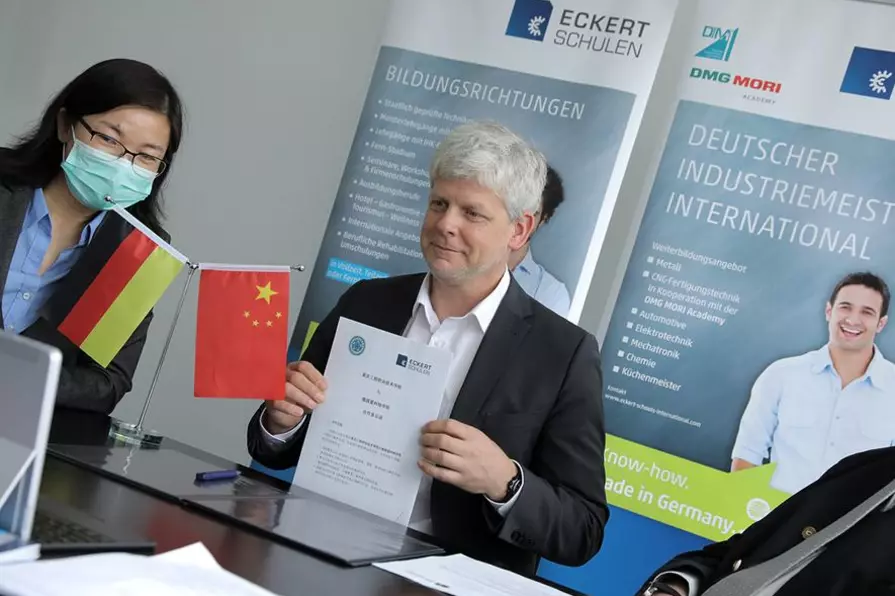 Over a time of four weeks the experts of Eckert Schools international offered 80 online-lessons on the topic of Industry 4.0 / Smart Production. The participants did not only benefit from the depth of expert knowledge, but also got valuable insights into vocational education according to the internationally highly renowned German model.
At the final ceremony held via Microsoft Teams, Markus Johannes Zimmermann (CEO and head of Dr. Eckert Academy) congratulated all 34 participants on their successful conclusion of "Professional Trainer International", which is an internationally recognized CIC-certificate. "In the future we will have a great demand for experts who show a great understanding of the networking of processes and knowledge", he declared, adding "and it this digital mindset that we want to provide them with."
To accomplish this, a new era of education and further education programs has to begin. This era, however, has already started at the Dr. Eckert Akademie, as for many years now a broad digitalization campaign takes place on national and international level. This 80-hours online "Train-the-Trainer" program serves as a great example.
Working with the college from Chongqzing was the second large-scale teacher training – and thanks to its repeated success it will definitely not be the last one. In order to continue this success, Mr Markus Johannes Zimmermann and the Chinese head Mr Hayan Li signed a statement of intent during the closing ceremony to lay down their future cooperation in various aeras of vocational training.
After the successful completion of this online pilot-project Eckert Schools International are looking forward to future projects in the fields of electrical and mechatronics engineering, which will be held in December 2020.
For more information on Eckert Schools International's educational offerings please contact Hua Lei, by phone (+9402) 502 158, by email at info@eckert-schools-international.com or online at www.eckert-schools-international.com.
back
Contact