Groundbreaking and future oriented project: Eckert Schools International establishes 5G Academy together with Chinese partners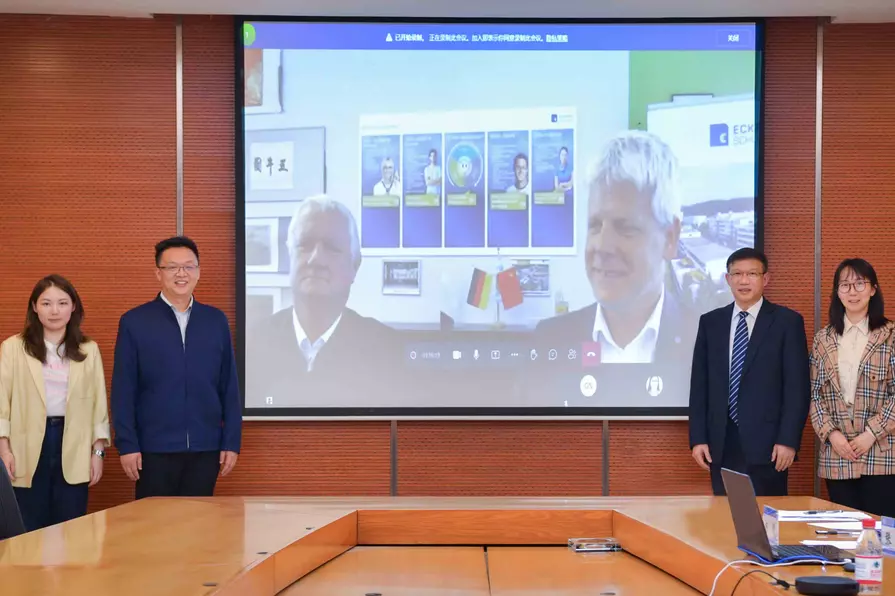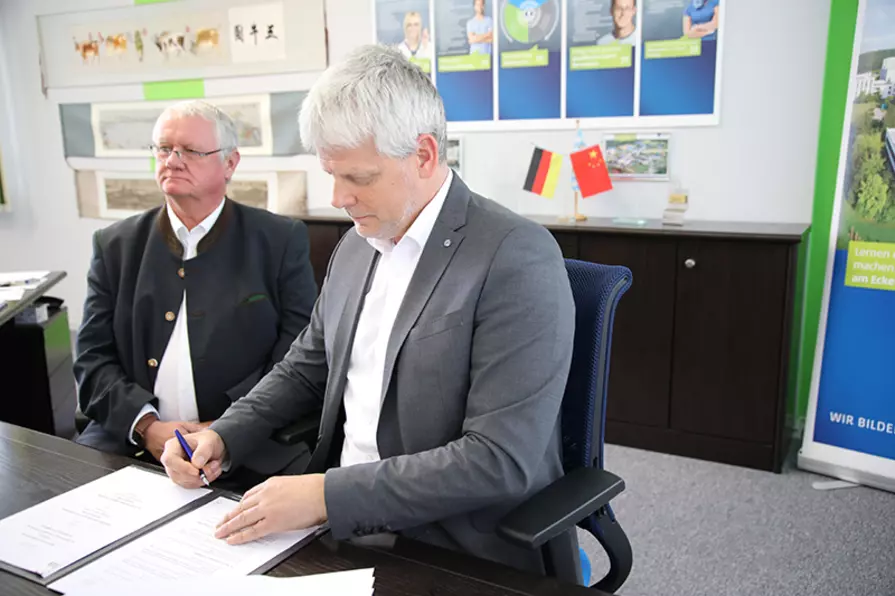 Chongqing/Regenstauf , Oct. 12, 2021: The Eckert Schools International team has big plans: together with the Chongquing Vocational Institute of Engineering, a 5G Academy is being established on the campus of the Eckert Schools in Regenstauf. As another important gearwheel in the great machinery of digitalization and Industry 4.0, 5G is going to be available to both institutes for joint teaching and training measures. A corresponding declaration of intent was ceremoniously signed today (October 12) in an online conference by representatives of both schools.
The connection to the Chinese training institute was established back in 2019 and the cooperation between the two institutions has been reliable and trusting ever since. The establishment of one of the decisive technology platforms for the future within the framework of a 5G laboratory will strengthen the cooperation with the Chinese colleagues even further.
5G technology forms one of the crucial prerequisites for ensuring competitive production as well as groundbreaking and future-oriented developments – e.g. autonomous driving. As the technology evolves, it is essential to also expand the necessary knowledge and know-how of the people involved in the process. In future, the digital skills required for this will be taught at the 5G Academy. Just like agile working methods suggest, the participants will actively experience the performance features of 5G for later projects in real environments.
For more information on Eckert Schools International's educational offerings please contact Hua Lei, by phone (+9402) 502 158, by email at info@eckert-schools-international.com or online at www.eckert-schools-international.com.
back
Contact